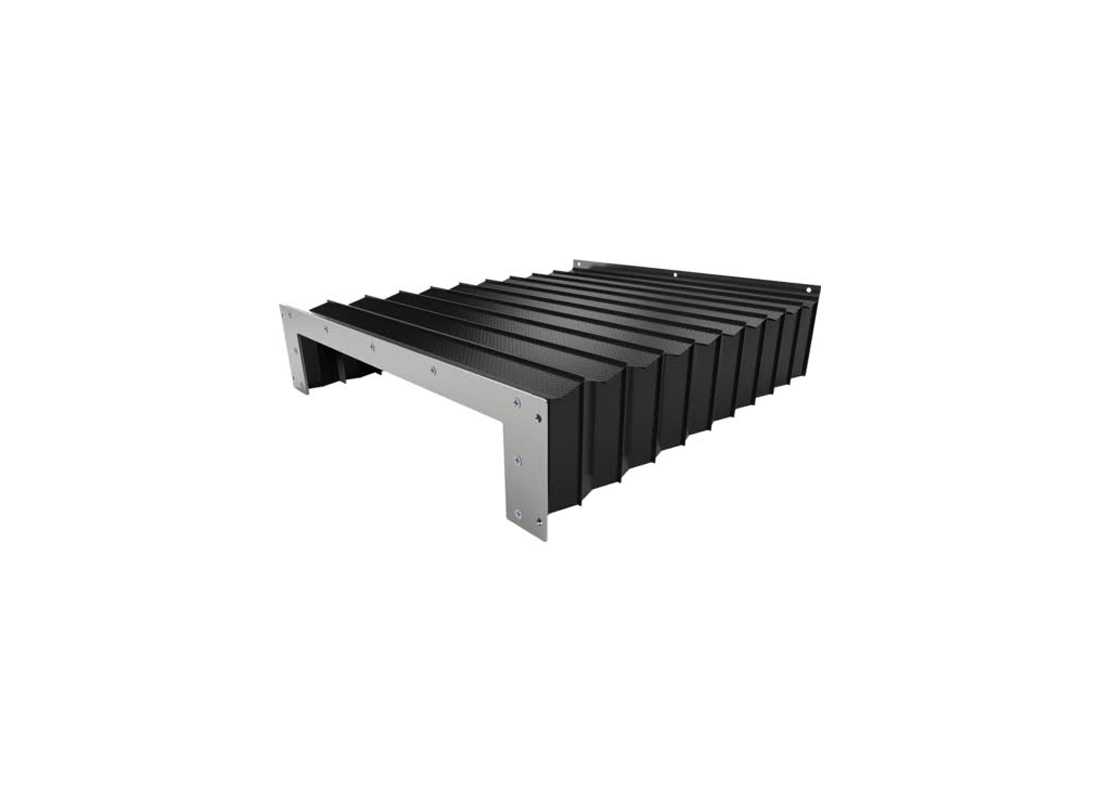 Product Details :
Minimum Order Quantity

: 1 Unit

Color

: Black, Blue, White

Material

: Leather, Rexine, Nylon+Polyster, Canvas, Rubber, Teflon, Rubber and PVC coated fabric

Brand

: Neeta Enterprises

Usage / Application

: Industrial
Product Description :
Perfect protection for man and machine. Hennig has designed and manufactured folded Bellow Covers for machine tools for more than 50 years. Our product range includes simple dust protection, material handling bellows, sophisticated designs featuring extension systems and/or lamellas, as well as special designs for laser machines.
The optimum design for bellows is the heat-sealed version.
The cover material and PVC guide frames are permanently joined.
The connection of the bellows material and the guide frames ensures maximum loading capacity and absolute tightness against liquids such as cooling or grinding agents.
For special requirements, e.g. resistance to temperatures of up to 400 °C (752 °F), stitched bellows can be used.
Heat-sealed bellows can be manufactured in widths of up to 3 meters.
We are one of the leading manufacturer and supplier of bellows cover from Mumbai, India.
Product Uses :
To protect precision parts of machines
Give aisthaetic/Beautiful look to machine
Lower the maintenance cost and Increase the productivity and life of the machines